Siegel Research Advisory Council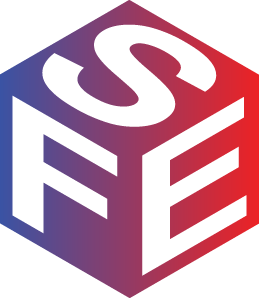 About The Advisory Council
Introducing Siegel Family Endowment's Research Advisory Council
As part of our growing research capacity, we've created a high-level Research Advisory Council composed of leaders of research groups and experts working at the intersection of technology, social sciences, and its impact on society. This group helps spot emerging trends and opportunities for research and advocacy – both for the benefit of Siegel's work, and also, more importantly, to help inform and connect the work of many of our grantees and other partners.
2023-2024
Advisory Council Members
High Level Thought Leaders
Over the last two years we have been building out our research capacities through expanded grantmaking, creating a Siegel Research Fellows Program (see our 2021-22 cohort and 2022-23 cohort), and by expanding our internal staff. We've expanded that effort to include a high level council made up of grantee research organizations and esteemed thought leaders who are broadly aligned with our mission and programs. The Council convenes a few times per year, as well as provides 1:1 advice and guidance on strategy, potential new grantees, and other projects.
executive director, Work of the Future, Massachusetts Institute of Technology

Ben Armstrong

Ben Armstrong is the executive director and a research scientist at MIT's Industrial Performance Center, where he co-leads the Work of the Future initiative. His research and teaching examine how workers, firms, and regions adapt to technological change. His current projects include a national plan for the U.S. manufacturing workforce in partnership with the Department of Defense, as well as a regional playbook developing lessons for struggling regional economies in the United States. In his work, Ben has collaborated with governments, non-profit organizations, and firms to understand how scholarship and education can be useful to practitioners and policymakers.

Previously, Ben was a Research Fellow and Postdoctoral Research Associate at Brown University, where he studied how workers, policymakers, and the public think about automation and taught courses on technology, public policy, and capitalism. He worked with the Provost to spearhead the Brown and the Innovation Economy initiative, which developed a strategy for the university to contribute to good job growth in the region, and a faculty colloquium on the future of work. In partnership with the State of Rhode Island and others, he studied the longest autonomous vehicle public transit route in the United States to date.

Ben completed his undergraduate degree at Northwestern University and his PhD at MIT, where he received the Lucian Pye Award for Outstanding Political Science PhD Dissertation. Before graduate school, he helped lead an open-source hardware non-profit and worked at Google Inc. Personal Website.
Professor of Computer Science & Associate Dean for Impact, cornell tech

Deborah Estrin

Deborah Estrin is a Professor of Computer Science at Cornell Tech where she holds The Robert V. Tishman Founder's Chair, serves as the Associate Dean for Impact, and is an Affiliate Faculty at Weill Cornell Medicine. Estrin's research activities include technologies for caregiving, immersive health, small data, participatory sensing, and Public Interest Technology.

Before joining Cornell University Estrin was the Founding Director of the NSF Center for Embedded Networked Sensing (CENS) at UCLA; pioneering the development of mobile and wireless systems to collect and analyze real-time data about the physical world. Estrin co-founded the non-profit startup, Open mHealth, and has served on several scientific advisory boards for early-stage mobile health startups. She served as an Amazon Scholar 2019-20.

Estrin is an elected member of the National Academy of Engineering, National Academy of Medicine, was chosen as a 2018 fellow of the MacArthur Foundation, and was named the 2022 recipient of the prestigious Institute of Electrical and Electronics Engineers (IEEE) John von Neumann Medal.
EXECUTIVE DIRECTOR, Data & Society

Janet Haven

Janet Haven is the Executive Director of Data & Society. She is also a member of the National Artificial Intelligence Advisory Committee, which advises President Biden and the National AI Initiative Office on a range of issues related to artificial intelligence. She has worked at the intersection of technology policy, governance, and accountability for twenty years, both domestically and internationally. Before joining D&S, where she previously served as Director of Programs and Strategy, Janet spent more than a decade at the Open Society Foundations. There, she oversaw funding strategies and grant-making related to technology's role in strengthening civil society, and played a substantial role in shaping the field of data and technology governance.

Janet started her career in technology start-ups in Central Europe and lived in the region for more than ten years, deepening her understanding of the ways the internet and algorithmic technologies impact communities outside the US. She sits on the board of the Public Lab for Open Technology and Science and advises a range of non-profit organizations. She holds an MA from the University of Virginia, and a BA from Amherst College.
director, Center for Information Technology Policy, Princeton

Prateek Mittal

Prateek Mittal is the interim director of CITP from July 1, 2022 to June 30, 2023, and he is also on CITP's executive committee. He is a professor of electrical and computer engineering at Princeton University, where he is also affiliated with computer science. He is interested in the design and development of privacy-preserving and secure systems. His current interests include the domains of (1) privacy-enhancing technologies such as anonymous communication and statistical data privacy, (2) adversarial machine learning, and (3) Internet/network security.

A unifying theme in Mittal's work is to manipulate and exploit structural properties of data and networked systems to solve privacy and security challenges facing our society. His research has applied this distinct approach to widely-used operational systems, and has used the resulting insights to influence system design and operation, including that of the Tor network and the Let's Encrypt certificate authority, directly impacting hundreds of millions of users.

He is the recipient of Princeton University's E. Lawrence Keyes, Jr. award for outstanding research and teaching, the NSF Career award, the ONR YIP award, the ARO YIP award, faculty research awards from IBM, Intel, Google, Cisco, and multiple award publications.
professor of computer science, Center for Information Technology Policy, Princeton

Arvind Narayanan

Arvind Narayanan is a professor of computer science at Princeton. He leads the Princeton Web Transparency and Accountability Project to uncover how companies collect and use our personal information. Narayanan co-created a Massive Open Online Course and textbook on Bitcoin and cryptocurrency technologies which has been used in over 150 courses worldwide. His recent work has shown how machine learning reflects cultural stereotypes, and his doctoral research showed the fundamental limits of de-identification. Narayanan is a recipient of the Presidential Early Career Award for Scientists and Engineers (PECASE), twice recipient of the Privacy Enhancing Technologies Award, and thrice recipient of the Privacy Papers for Policy Makers Award.
EXECUTIVE DIRECTOR, Center for Information, Technology, and Public Life, university of north carolina

Kathryn Peters

Katy Peters is a civic technologist and nonprofit entrepreneur, who co-founded Democracy Works, a nonpartisan, nonprofit that works to make voting a simple, seamless experience for all Americans. She has been recognized as one of Forbes magazine's "30 Under 30" in the field of law and policy and as a Champion of Democracy by the National Priorities Project.


Peters' belief in better democracy has taken her from campaign organizing in Southeast Missouri to a master's in public policy at the Kennedy School of Government to political rights monitoring in Afghanistan. Her previous experiences include positions with the National Democratic Institute and the United Nations Department of Safety and Security.

During her tenure at Democracy Works, she led the development and launch of TurboVote, an election reminder and voter registration tool that now serves more than 7 million voters in partnership with 175 colleges, several national nonprofits, and corporations that include Snap and Google. She also led Democracy Works' acquisition of the Voting Information Project, a national open data collaboration that publishes official state polling locations and ballot data.
Executive Vice President for Policy, Center for American Progress

Mara Rudman

Mara Rudman is the executive vice president for policy at American Progress, where she works to create smart strategies and find the path to turn ideas into action and action into results. She served in both the Obama and Clinton administrations.

Rudman was most recently senior vice president for policy/projects at Business Executives for National Security and led Quorum Strategies, a geopolitical strategic advisory firm. Her government positions have included serving as deputy assistant to the president for national security affairs in the Obama and Clinton administrations; deputy envoy and chief of staff for the Office of the Special Envoy for Middle East Peace at the U.S. Department of State; and assistant administrator for the Middle East at the U.S. Agency for International Development.

Rudman is an American Progress veteran. From 2004 to 2009, she worked as the senior vice president for strategic planning and then was a senior fellow and founder of Middle East Progress. She also has been appointed to the 2022 National Defense Strategy Commission, serves on the Howard University College of Arts and Sciences advisory board, and is a faculty fellow at Georgetown University. Earlier in her career, she was chief counsel to the House Foreign Affairs Committee; she started her career working for her hometown member of Congress.

Rudman has been a guest on numerous TV and radio shows and has written for and been quoted in various print publications. She received her bachelor's degree from Dartmouth College and a law degree from Harvard Law School.
Executive Director, Center for Social Media and Politics, New york university

Zeve Sanderson

Zeve Sanderson is the founding Executive Director of NYU's Center for Social Media and Politics. In his role, he helps lead the Center's strategy, operations, and management. His research interests focus on measuring the diffusion and impacts of harmful online speech, as well as empirically testing the efficacy of interventions. He speaks regularly to academic, media, and government audiences, and his writing has appeared in both popular and scholarly outlets. He is writing his dissertation at Vrije Universiteit Amsterdam.
Executive Director, Aspen Digital, The Aspen Institute

Vivian Schiller

Vivian Schiller joined the Aspen Institute in January 2020 as Executive Director of Aspen Digital, which empowers policymakers, civic organizations, companies, and the public to be responsible stewards of technology and media in the service of an informed, just, and equitable world.

A longtime executive at the intersection of journalism, media and technology, Schiller has held executive roles at some of the most respected media organizations in the world. Those include: President and CEO of NPR; Global Chair of News at Twitter; General Manager of NYTimes.com; Chief Digital Officer of NBC News; Chief of the Discovery Times Channel, a joint venture of The New York Times and Discovery Communications; and Head of CNN documentary and long form divisions. Documentaries and series produced under her auspices earned multiple honors, including three Peabody Awards, four Alfred I. DuPont-Columbia University Awards, and dozens of Emmys.

Schiller is a member of the Council on Foreign Relations; and a Director of the Scott Trust, which owns The Guardian.
President, Washington Center for Equitable Growth

Shayna Strom

Shayna Strom is the president and CEO of the Washington Center for Equitable Growth. She has decades of experience bridging nonprofits, government, philanthropy, and academia, and a deep commitment to fostering economic growth by addressing inequality.

Previously, Strom served as the chief deputy national political director at the American Civil Liberties Union, where she helped launch a 75-person department focused on policy, issue campaigns, and grassroots organizing. Strom also has had a significant government career, including serving on the Biden-Harris transition team. During the Obama administration, she spent 4 years in the White House, working as an adviser to the head of the Office of Management and Budget and as the chief of staff and senior counselor at the Office of Information and Regulatory Affairs, or OIRA, where she negotiated the policy and politics of many of President Barack Obama's high-profile regulations. She also previously served as counsel on the Senate Judiciary Committee for Sen. Al Franken (D-MN), where she worked on antitrust issues, among other topics.

Additionally, Strom has taught at Johns Hopkins University, Sarah Lawrence College, and the Biden Institute at the University of Delaware. She was a 2021–2022 SNF Agora visiting fellow at Johns Hopkins University and a fellow at the Labor and Worklife Program at Harvard Law School. She has written and testified about labor policy and the changing workplace economy.

Strom has worked with several prominent foundations and directed the early U.S. policy work at the Open Philanthropy Project. She also served on the initial leadership team setting up Indivisible as a national nonprofit.

Strom graduated summa cum laude from Yale College, and received a law degree from Yale Law School and an M.Sc. from Oxford University, where she was a Rhodes Scholar.
Vice President for Applied Complexity, Santa Fe Institute

Will Tracy

As SFI's Vice President for Applied Complexity, Will works to bring applicable insights from complexity science to the world of practice. He also connects SFI researchers with non-academic datasets, insights, and funding. Towards these ends, Will is deeply involved in developing blended communities of scholars, practitioners, and students. These communities are increasingly virtual, and rely on a suite of online tools.

Prior to joining SFI, Will was a faculty member and undergraduate program director for the Lally School of Management at Rensselaer Polytechnic Institute. He is proficient in Mandarin Chinese and formerly served as the Associate Director of SFI's CSSS-Beijing program. Will was at the World Bank before entering academia, where he focused on human developmental economics in Eastern Europe and Central Asia. He also has private sector and entrepreneurial experience in the US, China, and India. Will holds a Ph.D. in management with a certificate in human complex systems from UCLA and a B.A. (cum laude) in economics from Swarthmore College.