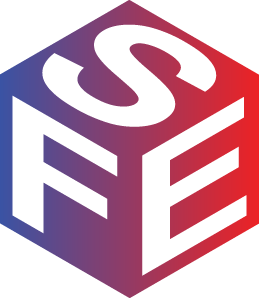 Our Thinking
We believe that innovation – whether it is technologically or organizationally driven – can happen anywhere, in any industry, region, or community. However, the foundations that support innovation are not accessible to everyone. We're asking how to bring innovative capacity closer to those who are now left out and make the rewards of innovative ideas accessible to everyone. As such, our vision is to promote an equitable innovation economy, one that enables all people and their communities to achieve economic prosperity.
Our Inquiry Areas
We seek to work with organizations that can help us better understand how to support sustainable, scalable approaches to creating equitable innovative capacity
Inquiry Area
Community-Driven Innovation
Many cities have systems in place to generate growth: skilled workers, high quality universities, entrepreneurial spirit, quality of life, ample infrastructure, and a base of venture capital that can turn new ideas into profitable companies. However, not everyone within these cities participates in or benefits from rapidly growing, innovative sectors. Not all cities become high-performance hubs, and not every hub emerges organically. Creating more equitable innovation in these communities would mean changing the systems that support innovation, so that more people are included in, and benefit from, rapidly growing and innovating sectors.
Inquiry Area
Sustainable Financing of Lifelong Skilling
Knowledge and skills continuously redefine barriers and demands within the labor market. People shift roles from learner to worker, and back again, throughout their lives – often wearing both hats at once. However, the burden often falls on individuals to pursue skills development, which can exclude those who don't have the resources, time, or capacity to seek out the skills they need. We believe there are roles for individuals, companies, government, and philanthropy in financing and scaling effective programs. We're interested in models that can scale on their own, while offering equitable payment arrangements to all stakeholders.
Inquiry Area
Social infrastructure, which we define as the relationships and communities that shape the way people connect with each other, reflects an often unspoken reality: social connections lead to opportunities. While many people have strong social networks, they might not include the types of mentorships, advisors, peers, or capital that can open doors for great ideas and upward mobility. This lack of social capital particularly impacts economic mobility for those with low incomes, first generation families, and people of color. Today's systems are not designed to broker new connections beyond our inherited networks. We believe that integrating relationship building with skills building will yield more meaningful participation in the innovation economy, and contribute to long-term economic prosperity.