Research At Siegel
We support research projects and scholars in academia, think tanks, and nonprofit institutions that align with our interest areas, while building our own in-house research capacity.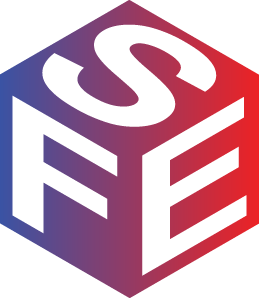 We believe
The impact potential of a philanthropic organization goes beyond the individual impact of specific grants or even broader strategies.
A well-functioning philanthropy is also a learning organization. It should learn from successes as well as failures, connect the dots between issue silos and sectors, be humble about what it knows, and identify gaps in knowledge that need to be filled. It is our goal that advancing knowledge in our grantmaking interest areas will lead to better decision making for ourselves and other funders, as well as for policy makers, and leaders in the private and nonprofit sectors.
Approach
We are focused on three core activities.
Knowledge
We deploy grants to support people and institutions working on projects of mutual interest, and leverage our internal research capacity to elevate and connect the knowledge produced to the stakeholders who need it. Our internal research efforts sit at the intersection of proactive research and information synthesis, focusing on longer-term trends and fundamental questions facing society and the economy.
Insights
We contribute novel insights guided by a diverse range of approaches that add nuance to the state of knowledge and debate. In our information-rich world, there are many places to find in-depth information on any particular topic. Our work will undertake projects that connect the dots between issue areas in ways that are unconventional and actionable.
Networks
We aim to support and convene networks of researchers as well as to be active contributing members of those networks as researchers ourselves. In today's rapidly-evolving world, sharing ideas, combining and recombining hunches, and working across ideological and disciplinary boundaries are more important than ever.
Our Research Areas
Our research interests lie at the intersection of technology and social sciences, and include questions around intelligence, information, innovation, development, decisions, and design. These interests guide our research-oriented grantmaking, our External Fellows Program, and our internal research.
In each of these areas
We ask how technology can be shaped and deployed in ways that better society.
We believe that the path of technological innovation is not set in stone, but rather guided by decisions made by us all. Our goal is to help inform those that are developing innovations, those that deploy new technologies, and those that set policies and guidelines across sectors.