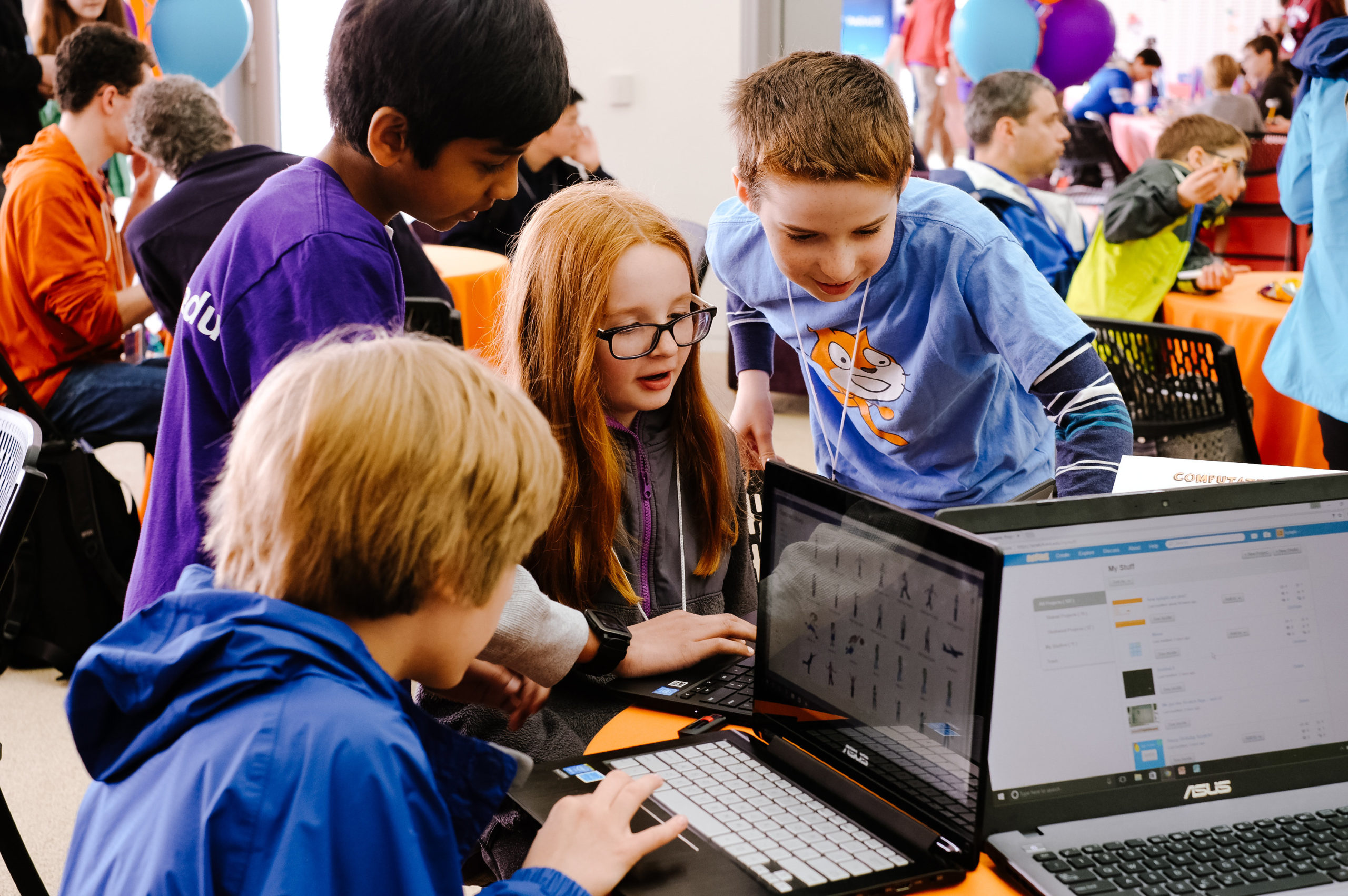 Since 2013, SFE has had a major partnership with Scratch. Their research-based approach to developing the platform has been instrumental to informing SFE's positions on computational thinking, and SFE's support has played a significant role in helping the Scratch platform reach as many kids as possible. That's why we're so excited for the launch of one of the biggest updates in the Scratch universe to date — Scratch 3.0 is officially here, and brings with it a number of new features that will help Scratchers do and create more than ever before.
New features of Scratch 3.0 include:
Mobile access: You can now use Scratch on a tablet! Scratch 3.0 has been designed with tablet and mobile users in mind — blocks are even a little bit bigger, which makes them easier to work with on touch devices.
New sprites and backgrounds: The sprite library is bigger than ever before, and includes dozens of new characters and creatures. And an expanded background library includes lots of new settings, all of them easily remixed and customized.
New sounds: The sound editor has been re-imagined to help Scratchers create and edit their own sounds more easily and expressively.
New blocks: Scratch 3.0 includes new blocks that make all kinds of functions easier, including working with text and customizing drawings. Plus, new extensions can help Scratchers do everything from language translation to programming physical devices using LEGO robotics.
Helpful tutorials: Sound like a lot to absorb? The Scratch Team has created a new set of tutorials to help Scratchers get the most out of all of Scratch 3.0's new features and capabilities.
We're excited to keep working with the Scratch community as they enter this exciting new stage. Learn more about the launch of Scratch 3.0 here, and make sure to explore Scratch 3.0 for yourself.